There's a cry for social justice stirring in the hearts of a generation, yet it's a cry that is only just starting to be heard.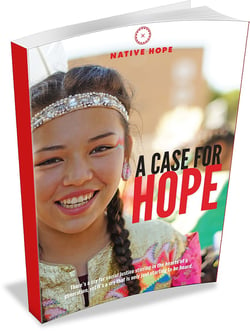 Learn how young Native Americans are embracing:
Change: Issues facing Native Americans today, from suicide, sex trafficking, drug/alcohol abuse, poverty level, and educational shortfalls.
Cultural Identity: The awakening taking place of culture and the impact that it's having on Native youth spiritually, mentally, and physically.
Education: The role education, combined with the Native culture, is having in providing hope and direction for a bright future
Mentorship: The role mentors play and the impact they can have in the lives of these young people.
Hope & Partnership: Encouraging donations that make a real difference. What the power of unity can do to make an impact.